WATCH left-wing protesters clashing with police in last stand over Berlin pub eviction — RT World News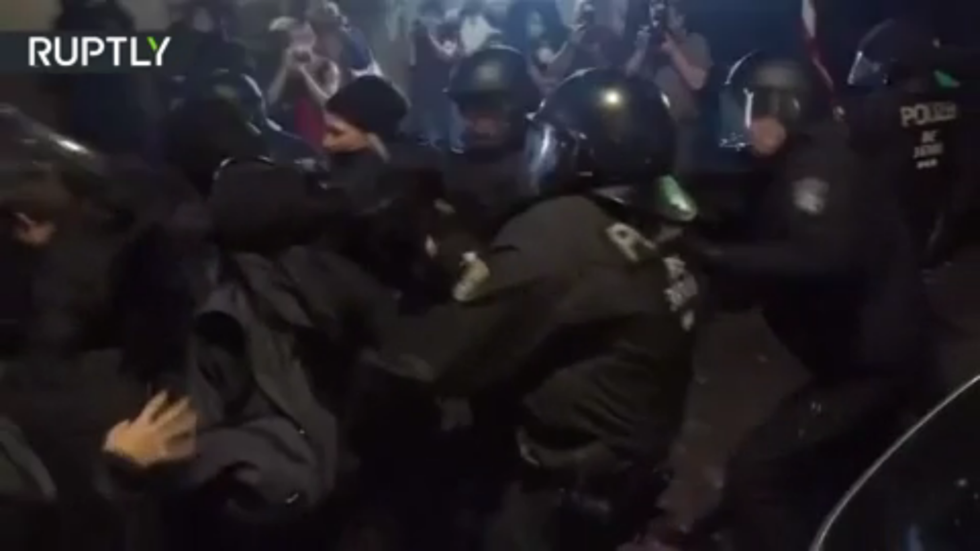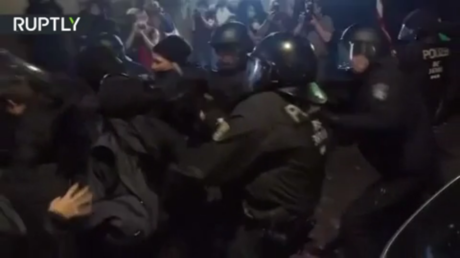 Scuffles erupted in Berlin on Friday as police enforced an eviction order for the pub Syndikat, which for many years served as a favourite gathering spot for left-wing activists.
A whole lot of individuals gathered in Berlin's Neukolln district on Friday for last-ditch protests towards the upcoming eviction of the pub. The police arrived in massive numbers and equipped for the potential repetition of a riot that occurred on Saturday final week.
Some clashes occurred between the opposing forces in a single day, with activists sometimes pelting the police with firecrackers and bottles, and officers responding with pepper spray. Over 40 protesters have been arrested amid the scuffles, whereas six law enforcement officials have been injured. The hearth division was additionally concerned, placing out dumpster fires began by the activists.
Friday's motion is outwardly the final chapter within the historical past of the Syndikat pub, which operated in Neukolln for 35 years. The pub was ordered to maneuver out two years in the past after failing to resume a lease with the owner, a subsidiary of the British William Pears Group.
Within the ensuing authorized battle, the collective operating the institution misplaced. The court-ordered eviction was initially scheduled for April, however was postponed as a result of Covid-19 epidemic.



Also on rt.com
18 officers injured in clashes with Berlin anti-mask protesters (VIDEOS)




Should you like this story, share it with a buddy!